Here are The classmates who attended the July 2000 Picnic.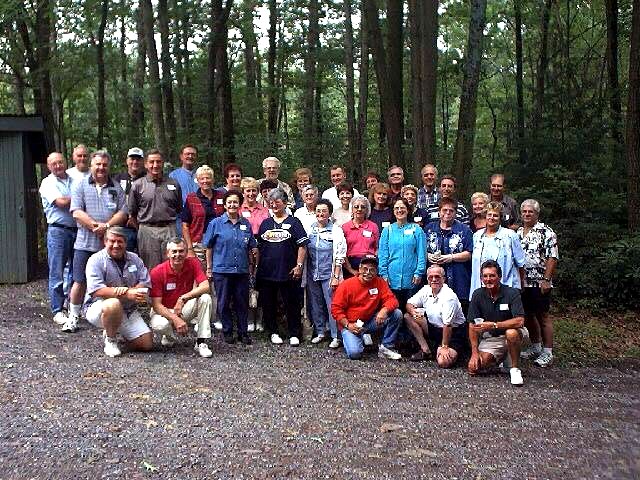 Kneeling; Roger Kirchdoerfer, Dave Safko, Jim Petrole, Joe Graziano,
John Sukel
First Row, Jean Klatch Zeppi, Camille Delasandro, Carmelita Klatch,
Camille Tarone Pfiel, Mary Landry, Mary Ann Wolchesky Billig, Carol
Leshko Kay,
Second Row, John Litchock, Tom Pugliese, Linda William Filbert, Sandra
Materna De Andrea, Ann Gallucci Cassano (Partially Hidden), Mary
McNally Winegardner, Terri Repansheck Krash, Faith Mancini Melkosky,
Gay Stauffenberg Weisenger, Jim Zola, Mimi Fierro D'Ambrosio, Joe Cara.
Back Row; Don Kepping, Lee Radley, Earl James, Gene Steinman, Rose
Donati Bodnar, Larry Crawford, Marilyn Yeager Bozar, Jim Sahaida,
Carole Henry Sorokanyck, Nelson Gould, Lou Turse and John Zeppi.
Missing from picture Francis Bozar.(on a soda and ice run!)